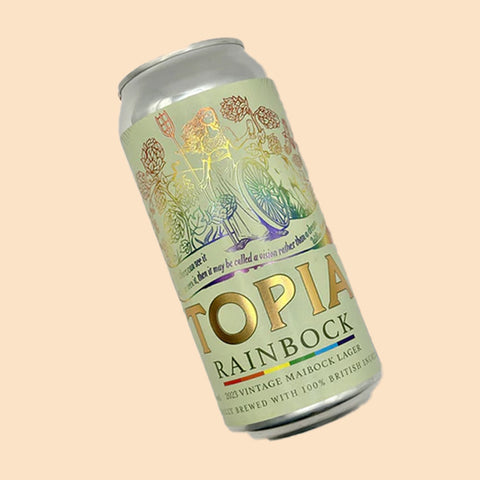 Utopian
Utopian Brewing - Rainbock / Maibock Lager 440ml
Rainbock is Utopian's very own Maibock-style beer, brewed as a celebration of spring and for new beginnings,
much like a rainbow after a storm
. Brewed in the depths of winter and matured for 100 days, they use a traditional decoction mash to develop rich and complex flavours from the malts. A generous addition of British hops gives the beer balance and even more character. A beer to be gently savoured.
Additional Information
ABV: 7%
Country: England
Region: Crediton
Grape:
Checking local availability